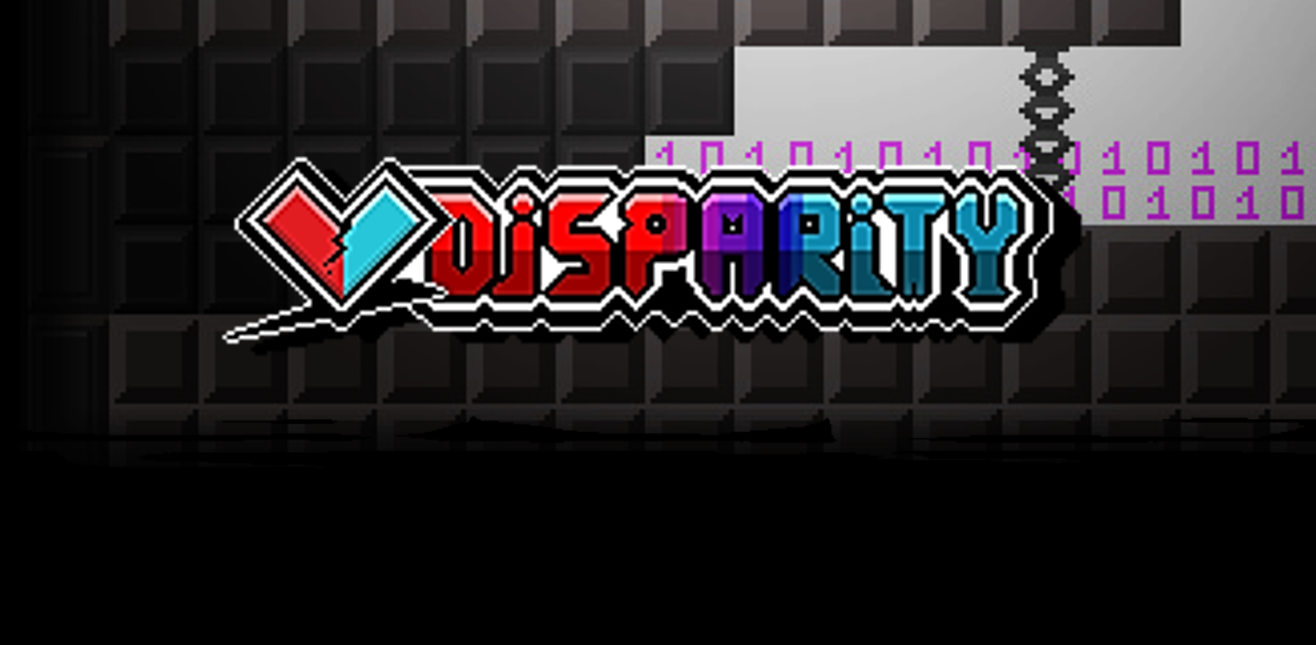 Disparity (Devlog)
Disparity is still in active development, I'm expecting the final version of the game to be finished sometime during the summer. This itch.io page is currently being used to post development updates on Disparity as I work on it. Once the game is completed it will be available for purchase here!
---
"A loved one is sick and you have no money...how far would you go to save them?"



Disparity is 2D Puzzle Platformer based around one mechanic; swapping the polarity of levels.
Swapping the polarity may cause the level to open new paths, or could just affect the way your character interacts with certain blocks.


You play as a virus developed with the task of robbing a bank to help a man save his sick wife.
Once you clear some computer trials, gather some upgrade data and shut down a firewall you'll be able to get the money and save his wife.


Or at least, that's what you're supposed to think.


- Many hours of story mode and after game content.


- Xbox/PS Gamepad Support.


- Multiple Endings depending on how you play.


- 60fps.


- Full Storyline that can change depending on which ending you go for.


- Options to control graphics quality, full screen and resolution.


- Over 200 levels.

- Full 23 Track Chiptune Soundtrack.


- Aftergame Challenge Mode, play specially designed challenge levels in the style of each world.


- Aftergame Endless Mode.


- More...?


I've been making Disparity now for around 2 years. Re-writing the storyline, re-programming the gameplay elements, planning out different levels, cutscenes and re-making the soundtrack periodically through that time. And after creating two prototype versions in the past I've decided it's time to give this game a definitive release.


The original soundtrack is being remastered by TomboFry, who has a lot more experience making music than I do and will definitely be able to produce a high quality version of the soundtrack for this game.
Website - https://tombofry.co.uk/
YouTube - https://www.youtube.com/user/TomboFry