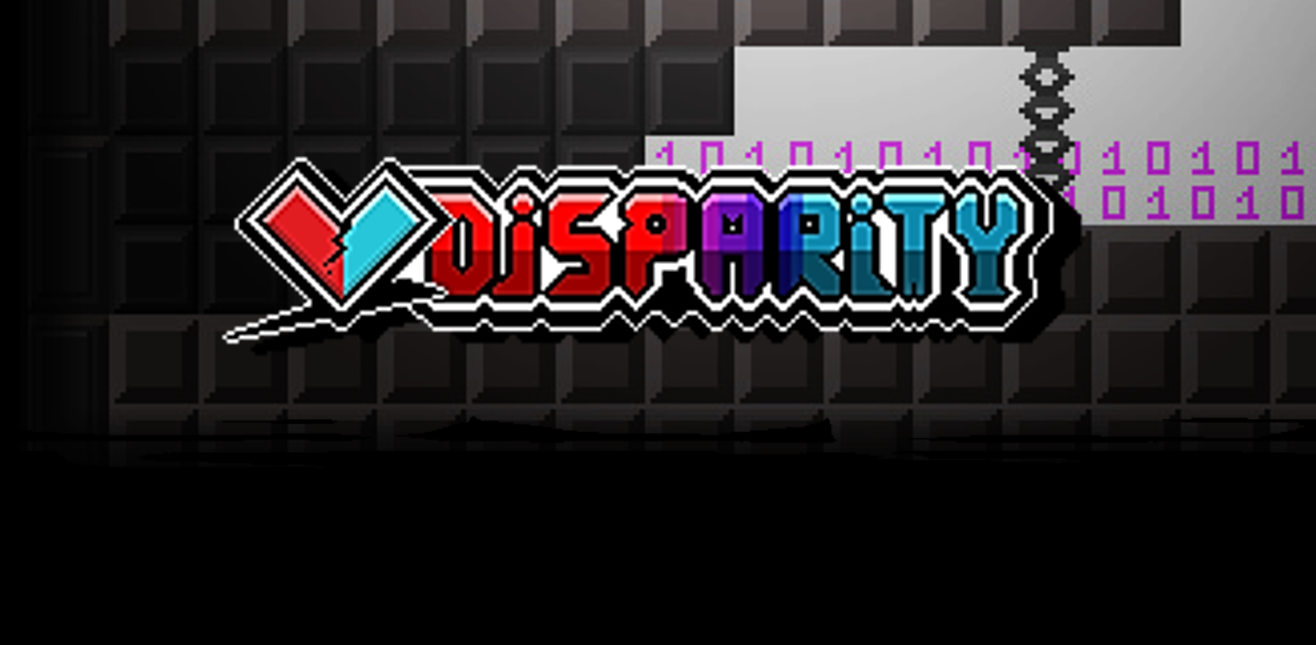 Disparity (Devlog)
Disparity Devlog Update #3
---
Hey everyone, last week I said my main focus would be on redesigning glitch worlds and looking into improving the cut scene engine, well, I actually got a lot more than that done.
This week has really been a complete overhaul in how the story line is presented. I've added a new text box system so the virus can have actual in game cut scenes and interactions with different characters. I've got a video showing off an early version of that system in motion here:
I've also improved the cut scene engine, so now the visual text cut scenes that happen in between hacking networks with the human and the virus have a much cleaner feel to them.
As far as redesigning the glitch worlds go, I've gotten glitch world 1 down pretty much exactly how I wanted it. The main purpose of Glitch Intermission 1 was to introduce a new character to the player and ramp up the game's difficulty a bit to get them used to fast paced polarity swapping, and I feel the new areas achieve that.
My goal for next week is to start work on redesigning Glitch Intermission 2, add more cut scenes into the Networks in the game and possibly re-work some existing mechanics to give them new features. I'm also considering moving this Devlog into a weekly video series on YouTube, so I can include time lapses of rebuilding levels or programming complicated systems, with background music from the game and commentary explaining what I'm doing. I'll make an announcement sometime over the weekend if that's something I'd like to end up doing!